After having witnessed her father's brutal murder, three-year-old Alma and her mother fled their war-torn homeland and settled in Iceland. Now, 25 years later, Alma is serving time in a psych ward for murdering her boyfriend, a crime she can't remember. But when she discovers the boyfriend is still alive, Alma decides to escape and kill him after all.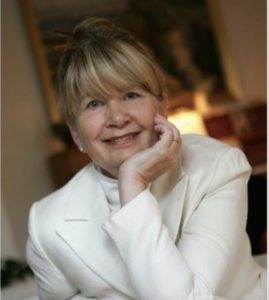 Kristín Jóhannesdóttir
Kristín studied film direction and the theory of cinema in France. She directed her first feature film "Rainbow's End" in 1982 and her second feature film "As in Heaven" in 1991. The film was part of the Official Selection of Cannes Film Festival in 1992, out of competition. As in Heaven was awarded numerous film prizes in Europe and in Canada. 2021 her third feature film, Alma was premiered and nominated for the Nordic Council Prize. Kristín has also directed a number of works for TV.
Kristín received the honorary prize of the Icelandic Film Academy and was one of the founders of the Association of Nordic Film Directors and on the board of the Nordic Film and TV Fund. In 2015 Kristín was made Knight of the Order of the Falcon and the same year honored as the Artist of the City of Reykjavík. In 2018 Kristín was awarded Chevalier de l´Ordre National de Mérite by the President of France.