Are you Icelandic? tells the story of four different women that have one thing in common, to have lived in Iceland for twenty years. Born in Bosnia, Poland, Jamaica, and Turkey, the women all have their different reasons for ending up on this cold island in the North. Society is ever-changing and we often fail to acknowledge the people who work taking care of our children and elders, build and repair houses, work in hospitals, and all kinds of underpaid, yet essential jobs. Four charming women defy, define and celebrate what it means to be an Icelander of foreign origin living in Iceland today.
Other films by Magnea B. Valdimarsdóttir: Helgi on a Stick / Helgi á Prikinu 2020. Short documentary Canary / Kanari 2019. Short documentary Dóra 2018. Short documentary Refugees. 2017. Short documentary Bonuswomen / Bónuskonur 2016. Short documentary The holy street / Hverfisgata. 2013. Short documentary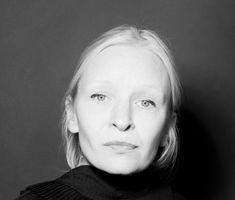 Magnea B. Valdimarsdóttir
Magnea Björk Valdimarsdóttir started making short documentary films in the year 2011. Her background is in theatre and film as an actress and as a Theatre professor who graduated with two diplomas from the Icelandic Academy of the Arts in 2006 and 2011. Working with her experience in theatre and film she applied to a film school in France and graduated in 2016. She has made films about what we could call the outsiders of society, A sweet blend of social realism and humor. Magnea has been working on Are you Icelandic?/Hvunndagshetjur since the year 2017 and did a lot of research before filming.