On October 26, 1929, Palestinian women launched their women's movement in Jerusalem. Approximately 300 women converged into the city from all over Palestine. They held a silent demonstration in protest of the British colonization of their country. This is their story on that day.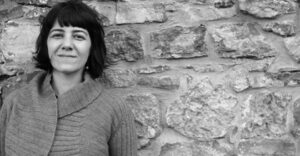 Mahasen Nasser-Eldin
Mahasen Nasser-Eldin is a Jerusalem-born director. Her films tell stories of resistance and resilience in pre and post-Nakba Palestine. Mahasen graduated from Georgetown University in Washington D.C with a Masters in Arab Studies. She also holds a Master's degree in filmmaking from Goldsmith's College, London. Mahasen currently teaches Film Production and Film Studies at the Dar al-Kalima University College of Arts and Culture in Bethlehem.
Year: 2019
Runtime: 22 minutes
Country: Palestine, State of
Director: Mahasen Nasser-Eldin
Subtitles:
Screened:??