The story of a woman trapped in a loveless marriage. Her husband plays a joke in which he puts an empty revolver to his head and threatens to shoot himself. One day, she puts bullets in the revolver but is stricken with remorse. Her husband gets to the revolver, only this time he points it at her.
The Smiling Madame Beudet is an intelligent and beautiful examination of a marriage that is experiencing its death rattle. The extreme sympathy with which Dulac treats her title character and the clever way we are shown her inner world are two reasons why the film plays very well for modern audiences. It comes highly recommended.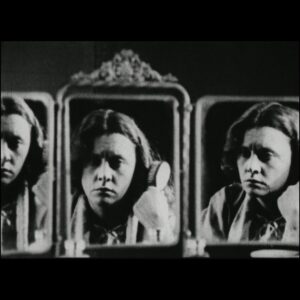 Germaine Dulac
The Smiling Madame Beudet is a short French impressionist silent film made in 1923, directed by pioneering avant-garde cinema director Germaine Dulac. It stars Germaine Dermoz as Madame Beudet and Alexandre Arquillière as Monsieur Beudet.